About Angela Desilets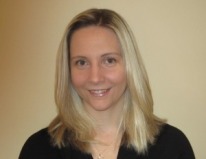 Angela is a Certified 5-PATH Hypnotist, Master Hypnotist, 7-PATH Self-Hypnosis Teacher, member of the National Guild of Hypnotists, and an Intuitive Reiki Practitioner. Angela is also the owner of HYPNOSIS DURHAM.

Angela studied counselling in college and in 2008 decided to add to her skills by becoming a certified consulting hypnotist and master hypnotist. Angela also has advanced training in pediatric hypnosis and hypnosis for birth. Since opening Hypnosis Durham, Angela has helped hundreds of clients reach their goals!

Angela successfully assists clients in many areas including: Weight reduction, smoking cessation, phobia's, stress reduction, self-esteem, improved mood, sleep issues, addictions and specializes in children's issues and smoking cessation.

Angela believes that with the right support and a willingness to succeed that anyone can reach their goals!

We always welcome your questions!
Contact Information